Hey there, unicorn!
Welcome to the shiny new new online home of Working Like Mothers! We know you just got here, but will you come on a journey with us for a few minutes?
Back in 2015, we were two overworked working moms climbing the corporate ladder. We had more-than-full-time jobs, more-than-full calendars and full houses, and yet... we still felt an emptiness in our lives. Busy-ness and business had taken over our blessings, and we realized we were not taking care of who and what mattered most in our lives.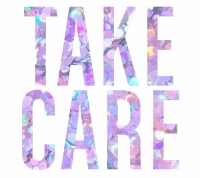 After lots of prayer, we took a HUGE leap of faith and started our own business that would give us the means and flexibility to take better care of our faith, our families and ourselves. The funny thing about God, though, is that he sees a much bigger picture than we are capable of even dreaming, and He soon revealed His bigger purpose for our business. If we felt the conviction to take better care of the blessings He entrusted to us, weren't there others who felt the same? God had been preparing our hearts by helping us realize that our needs as working moms were the same as so many others. Just like that, the focus of our purpose quickly expanded beyond just taking better care of who and what matters most in our lives to helping others do the same in theirs.
Just a few short weeks after our newfound purpose was impressed upon us, the leader of a local working moms group in which we were members reached out saying she was ready to pass the baton on to someone else. We immediately knew that this group was meant for us and was supposed to serve as the foundation of a much bigger movement. Just like that, Working Like Mothers was born.
This site is the next step in spreading our movement of working moms building each other and each others' businesses up, and we'd love for you to be a part of it. Here's how:

Stay tuned for so much more in this space, from member features to professional and personal development posts from the experts in our network. Let's learn from and lean on each other, friends. Join us, and let's work like mothers together.
---
Just as each one has received a gift, use it for serving one another, as good stewards of the varied grace of God. 1 Peter 4:10